We have a wide range of timber available and ready to go for any of your D.I.Y ideas! Many shapes, sizes, species available to collect at any time. We love to see what happens to the timber after it leaves our yard, please feel free to send us pictures of your projects when they're complete!


Wood for D.I.Y. – For all those weekend projects – Chicken Runs, Rabbit Hutches, etc. Richardson's Sawmill always have a good selection of cheap timber available.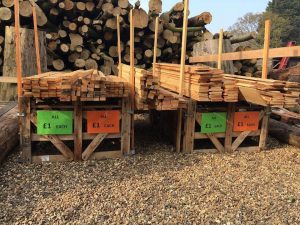 For the woodturner, Richardson's Sawmill have a good selection of English Hardwoods .
      
 WANEY EDGE CLADDING AVAILABLE.
LARGE PACKS OF ALL OAK AIR-DRIED AND READY TO PURCHASE.